Celebrating 5 years of win‑win-win-win-win
Monday, 29 October 2018 17:07:00
China (Shanghai) Pilot Free Trade Zone has achieved remarkable success in shaping an open, cooperative and win-win global economic and trade system since it was established five years ago.
Breakthroughs in areas of trade, ship fuel prices, financial services, customs and quarantine, business registration and the "negative list" for foreign investment have liberalized productive forces and manifested the resolution to continue with reform and opening-up.
A series of institutional innovations in the FTZ have benefited businesses at home and abroad.
The negative list that restricts foreign investment has been shortened from 190 items in 2013 when the zone was established to 45.
The approval period for companies in the zone has been shortened to three days from the previous three to six months. By the end of last year, the zone had more than 1,900 foreign investment projects.
Overseas shipments now enter the country without any immediate customs clearance. Logistics companies in the zone enjoy simplified customs, immigration and quarantine procedures, reducing warehousing and logistics costs.
Never content to stand still, the free trade zone released a negative list for the services sector this month allowing foreign participation in sectors such as transportation, insurance and communication.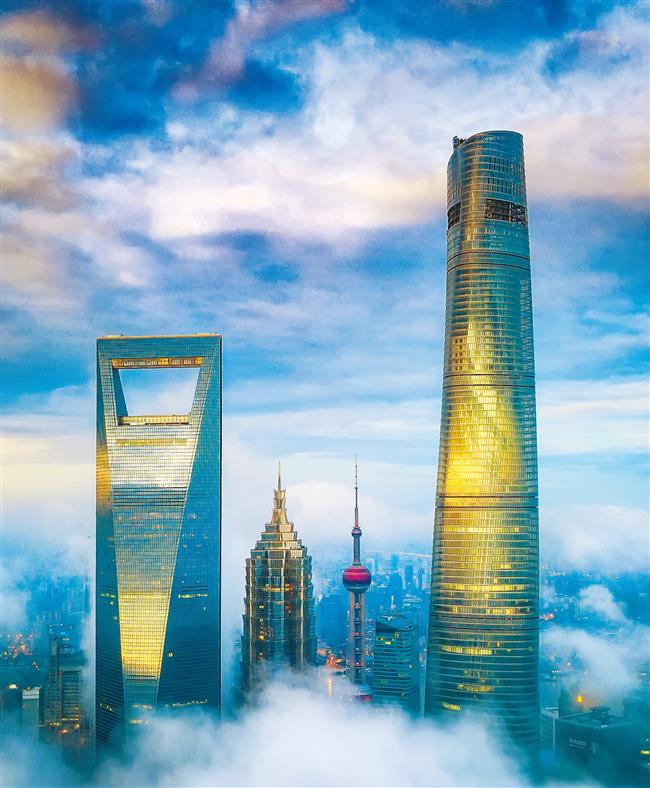 HelloRF
It also issued new rules in June to liberalize the financial sector.
Commercial banks will be allowed to form asset investment and management companies without any cap on foreign ownership, and foreigners will be allowed to take majority stakes in domestic life insurance companies based in the zone.
The zone will also accelerate the Shanghai-London Stock Connect.
The free trade zone has indeed been at the forefront of economic reform and decentralization.
By the end of June, 2,620 business projects had been launched in the zone.
Further opening-up in industries such as financial leasing, engineering design and travel agencies has made notable progress.
Among those achievements were China's first reinsurance broker, the first foreign-funded vocational training institute, the first wholly foreign-owned yacht design company, the first foreign medical institute, the first wholly foreign-owned engineering design firm and the first foreign certification company to adopt international food safety standards.
More than 54,000 companies are registered in the free trade zone, with nearly 10,000 of them foreign-invested. Cutting-edge electric car manufacturer Tesla Inc landed a deal with Chinese authorities to build a new auto plant in Lingang at the southeastern tip of the free trade zone.
The free trade zone reported 1.35 trillion yuan (US$194 billion) of exports last year, up 15 percent from a year earlier. That accounted for 38.6 percent of Shanghai's exports during the period.
Annual container throughput at the Yangshan and Waigaoqiao ports totaled 36.4 million TEUs (twenty-foot equivalent units), a measure of container cargo.
That made Shanghai the world's largest container port for an eighth straight year.